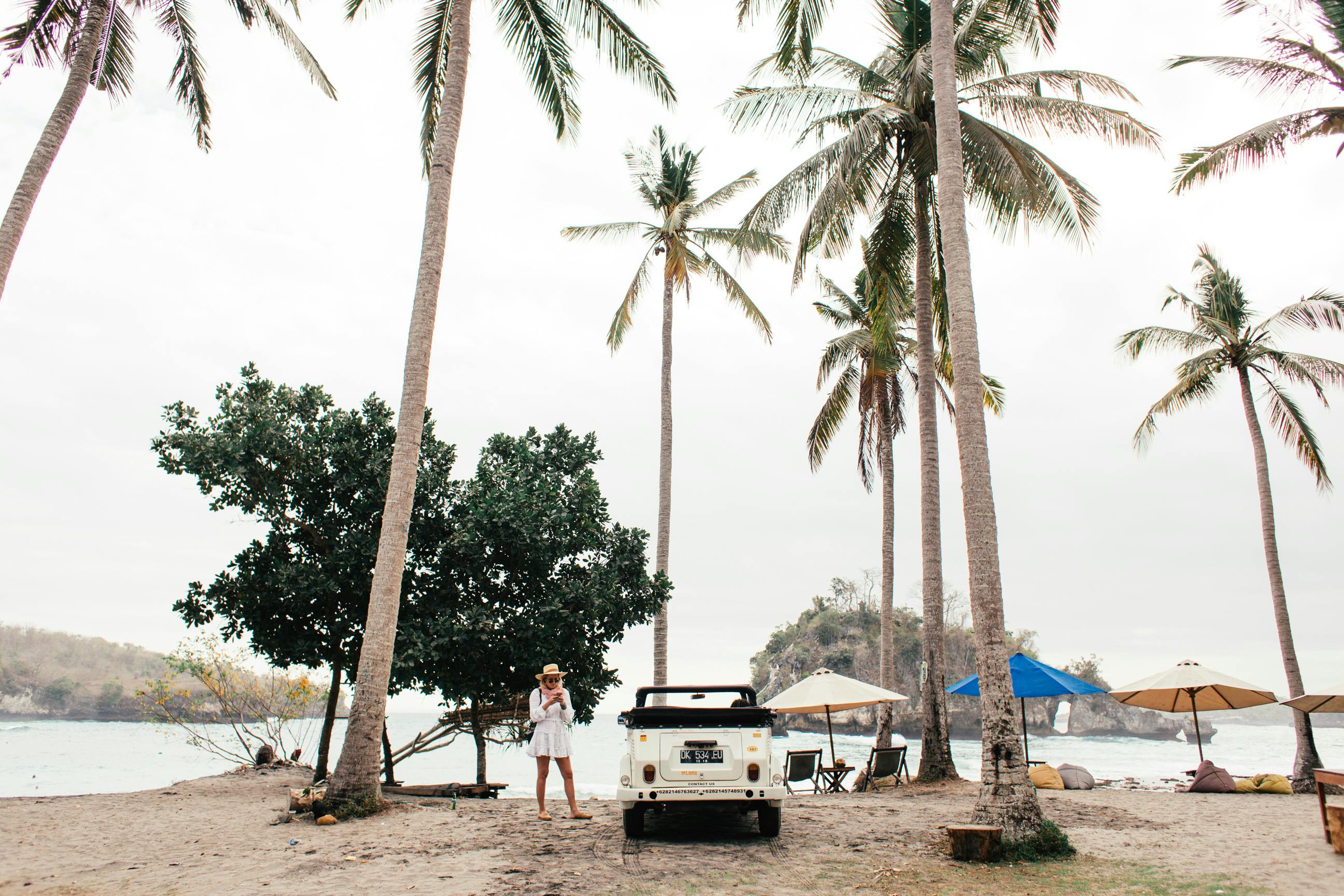 The perfect vacation is one that's hassle-free but brimming with exhilarating adventure. That's partly why we recommended visiting Old San Juan, the most charming part of Puerto Rico's capital city. The 500-year-old city is full of historic forts, sprawling plazas, and delicious restaurants that you can explore in a short amount of time. These can be conveniently visited through a walking tour, whether self-guided or organized by tourism companies like The Spoon Experience.
If you were hoping for a similar trip, especially one that's equally accessible in terms of distance or logistics, you should consider visiting the beautiful islands of Hawaii. With the help of a car and a good itinerary, you can traverse the stunning landscapes, diverse culture, and captivating scenery of the 50th U.S. state with ease. In this guide, we'll cover everything you need to know to plan and execute an unforgettable solo vacation in Hawaii.
Planning your itinerary
To maximize time and gas, you should plan out your itinerary before you hit the road. Start by researching the different islands of Hawaii and what they have to offer. Afterward, make a list of must-do activities, such as snorkeling in Hanauma Bay, hiking to the summit of Mauna Kea, or exploring Waimea Canyon. This will allow you to determine how much time you need to allocate for each island and how long you'll spend on the road.
However, make sure to leave room for spontaneity. Hawaii's beauty often lies in unexpected discoveries, which can lead to the most unforgettable memories. Try to work out a loose schedule with allowances of an hour or two in each location, and don't be afraid to make plenty of impromptu stops along the way.
Getting the right car
Once you've created a rough plan for the locations and activities you want to see and do, you can choose an appropriate vehicle. If you plan to explore off-road destinations like the Jurassic Park Gate Trail in Kauai, opt for an SUV or a 4×4 for more stability and control. However, a standard car should offer better fuel efficiency if your adventure mainly involves highways.
Finalizing these logistical details in advance is best to secure the best rates. Most tourists rent a car in the famous resort town of Waikiki. However, this can lead to higher rental prices. That is why it's advisable to rent a car at Honolulu Airport instead. You can even look up your reservation months ahead and re-check the prices closer to your dates — with most companies amenable to adjusting to lower rates. Just remember to have your documents ready when you disembark, and you can set off on your adventure from the moment you arrive on the island.
Familiarizing yourself with the road laws
While driving in Hawaii is relatively straightforward, you should still familiarize yourself with the local road ordinances. In accordance with Hawaii driving laws, these are classified under a point system to help determine a driver's qualification. Examples include failure to report an accident immediately, which incurs 1 to 4 points, and driving while under the influence of intoxicating liquor, which incurs 4 to 8 points.
Understanding the different regulations will allow you to become a responsible tourist and avoid interruptions to your vacation. For non-residents, the privilege of driving on the highways of Hawaii may be suspended immediately if a total of 12 points are incurred. Therefore, as a general rule of thumb, pay attention to posted speed limits and always wear your seatbelts. Otherwise, Hawaii has strict laws regarding mobile phone use while driving, so acquiring a car with built-in GPS navigation may help significantly when traveling without a navigator companion.
Choosing accommodations
With a solo road trip, your accommodations are more than a place to sleep — they can be a place to park your car as well. Parking in Hawaii tends to be a challenge due to the islands' dense population and the influx of tourists. You may end up circling Honolulu for hours, waiting for a parking spot to free up at Ala Moana Center or Kapiolani Park before you can dismount and head to Waikiki Beach.
Government initiatives hope to improve the driving experience. For instance, Oahu's new smart parking meters will help regulate competition for parking and promote responsible driving. In the meantime, you can ensure a more seamless road trip by choosing accommodations with guaranteed parking spaces. This will save you time and keep your rental car safer from potential parking accidents or scrapes.
With these tips, your Pacific paradise road trip promises memories that will last a lifetime. For more tips on solo travel, check out our other blogs on Somto Seeks.
Travel Essentials I Can't Live Without
CabinZero Backpack
The CabinZero 36L Backpack – this trusty backpack has been my go-to luggage for both domestic and international trips since 2018. I've used dozens of backpacks over the years and keep coming back to this one. I almost never check in luggage so I need a carry-on bag that is spacious, sturdy, and comfortable, with a laptop compartment. The Cabin Zero 36 L fits the bill. The size makes it small enough for a weekend getaway and big enough for a month of backpacking in Europe. The bag also comes with a tracker in case it gets lost. How convenient! Check out my complete review of the backpack.
Travelwifi Portable Hotspot Device
Travel WiFI Pocket WIFI Device – With portable WiFi, you can say goodbye to ridiculous roaming charges and SIM cards for good. I've been using the Travel WiFi Portable Hotspot device for years and love the peace of mind it gives me. The device provides 3G-4G WiFi for at least 6 hours and works in 100+ countries. In my experience, it lasts 9 hours. It also works in a variety of landscapes and terrains. I even filmed a Facebook Live from a boat in the Atlantic Ocean using my device. I can also use Google Maps, request an Uber, call my mom, and do tons of other things I couldn't do before. Quick tip: turn off the device when you're not using it so that the battery can last longer.
Booking.com
Booking.com – Booking.com is my go-to website for booking discounted accommodations around the world. What I love most about Booking.com is the variety of properties you can find, from luxury apartments to treehouses to university housing. It's hard to beat the insanely low prices. The website also has a flexible cancellation policy, which is great if things come up or you change your mind.